en
A supportive opera house
The Opéra Comique's teams are leading numerous projects to accommodate diverse audiences, reach the youngest, make the performances fully accessible to everyone and reduce the productions' environmental footprint.
This commitment was hailed by the AFNOR in 2018 when the Opéra Comique was awarded the double label "Diversity" and "Vocational equality between women and men". In 2020, a new double award confirmed the AFNOR's support of the actions taken by the Opéra Comique regarding its staff (recruitment, remuneration and training) and its audiences (openness, accessibility, social and cultural actions).
An open and inclusive opera house
Truly accessible performances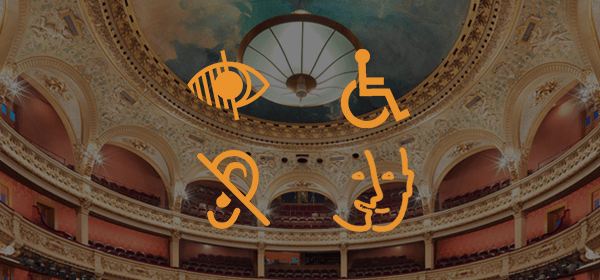 In order to enable everyone to come to the opera house, the Opéra Comique has developed an accessibility scheme throughout all its activities, as well as pricing policies, for young audiences, families and social welfare beneficiaries. 15% of the audience benefit from this scheme.
Offers dedicated to people suffering from disabilities:
50% off for people suffering from disabilities and an accompanying person
Sign singing concerts for deaf and hearing-impaired visitors
Performances with audio description and image whisperers
Magnetic loops available every evening
Braille and large prints programmes
Lip reading tours and tactile tours
Inclusive Relax sessions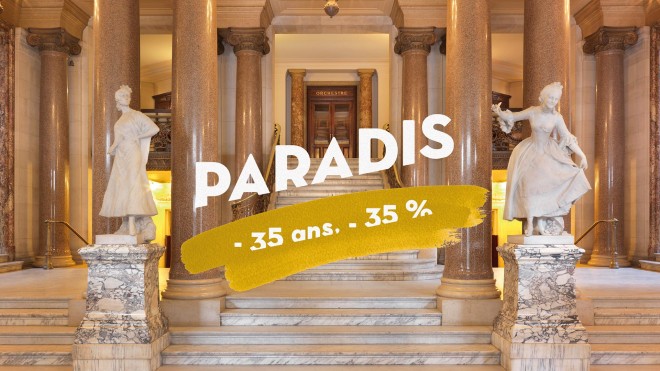 Younger for a longer time!
Exclusive deals for people under 35
A 35% discount is offered to people under 35. Over 10,000 seats benefit from this discount every year. Special rates at 20€ are also available via the PARADIS' newsletter.
For more information
Going to the opera with children is possible
With open doors and a festival dedicated to kids and families, people with children have many opportunities to come to the Opéra Comique and enjoy the shows. Moreover, with the Carte Mainate, you can benefit from many advantages, including a 50% discount for children under 18.
For more information visit our page dedicated to families.
Numerous tracks and schemes are offered to socio-cultural groups and associations
In addition to special rates, numerous tracks and schemes are made available to socio-cultural groups and associations from Paris and its region. The Opéra Comique aims at facilitating the visits of school audiences as well as that of welfare beneficiaries.
Discover our page dedicated to associations and school groups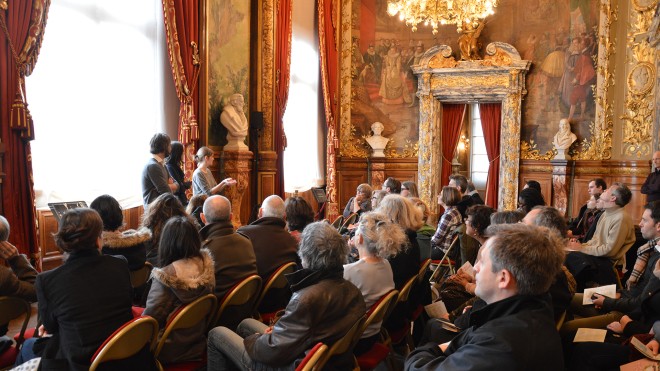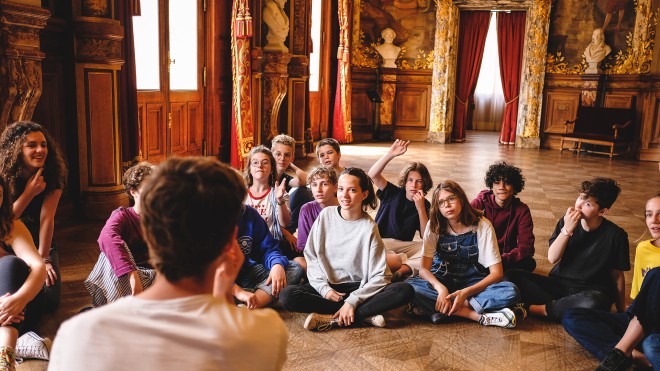 Off-site projects
The Opéra Comique is setting up off-site projects, which open up to their audiences and are developed with them:
Roadshows in REP and REP+1 schools of the Paris region: Petite balade aux enfers, Don Quichotte, j'étoilerai le vent qui passe
Petite balade enchantée: a 3-year collaboration between Valérie Lesort and Poissy's inhabitants, which was performed Salle Favart in July 2021 before Poissy' staff and residents! The scheme was implemented under the "Out of the box" convention, and initiated by the Préfecture de Région d'Île-de-France, with the support of the Ministry of Culture as part of the 'Cultural and learning summer' campaign.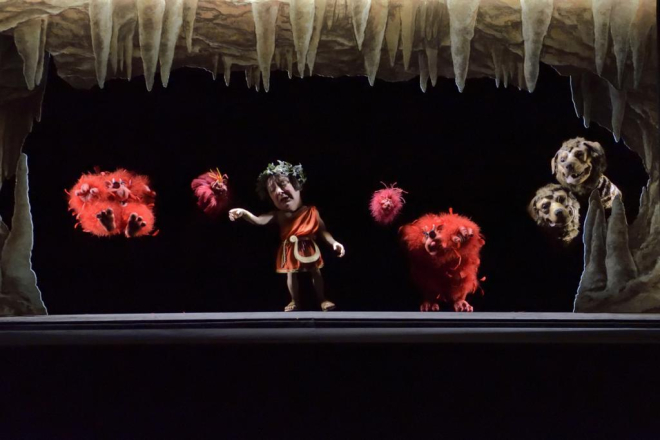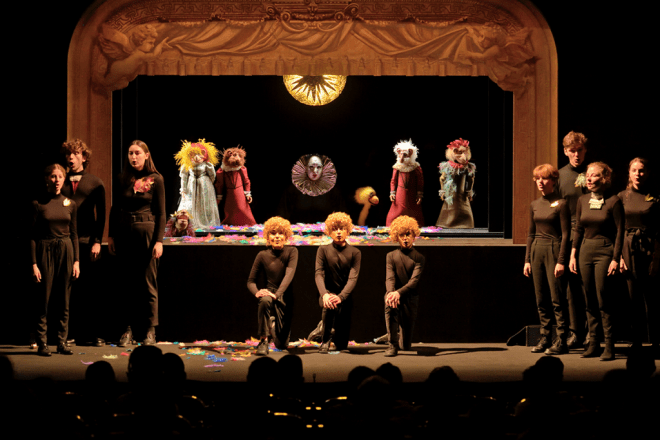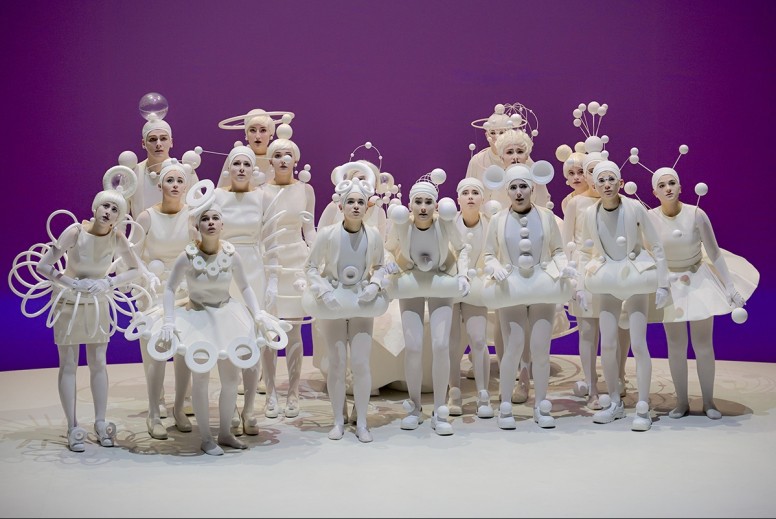 The Maîtrise Populaire
Project of artistic excellence with a strong educational and social dimension, the Maîtrise Populaire trains young people aged 8 to 25 to the multidisciplinary practices of Performing Arts. The scheme, in association with 4 Parisian educational institutions, supports the students throughout their education (Year5 / 4th grade to university) via adjusted joint courses.The Maîtrise Populaire is a lever of social integration, which tackles early school dropouts and promotes assertiveness.
60% of the pupils from REP et REP+ schools
(REP= Priority education network, REP+ = National training scheme for public school teachers)
115 pupils aged 8 to 25
Creation of a third cycle at the Maîtrise Populaire for those who wish to pursue enhanced training
300 to 500 year 6 / 5th grade pupils from REP et REP+ are introduced to the Maîtrise's methodology every year
Promotion of the Maîtrise Populaire's methodology amongst National Education music teachers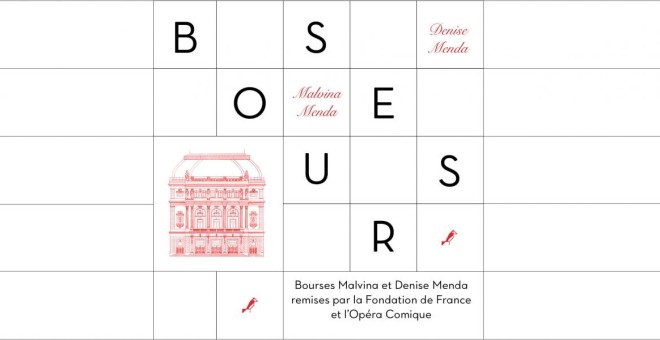 Malvina and Denise Menda scholarships
For young opera singers
Thanks to funds from a generous bequest, the Opéra Comique and the Fondation de France have been awarding 9,500€ scholarships to five talented young vocal soloists every year since 2020. The scheme will go on for about fifteen years
For more information
Towards sustainability
The Opéra Comique is striving to develop a lyrical theatre economy which would take solidarity, social inclusion and environmental challenges into account, without sacrificing artistic ambition.Performing Arts' carbon footprint cannot be ignored and must be addressed in developing a coproduction model. Coproducing with other institutions builds new rapports, increases the number of performances and enables a long-term return on investment.
In 2020, the Opéra Comique started a partnership with the EHESS* to gather students, researchers, as well as the teams and partners of the Opéra Comique in order to question the opera house's business model in light of its environmental impact.
*Ecole des Hautes Etudes en Sciences Sociales
Actions taken for the environment:
Carbon footprint audit of the opera house and shows
Action plan implementation
Creation of an eco-friendly charter
Production policies favouring the recycling of the decors and costumes
Natural dyes favoured in the costume design studio
Annual seminar « Nature isn't just a decor anymore - Lyrical art faced with climate challenges» in June 2021, for 3 years
Eco-friendly clauses adopted by the opera house' suppliers
Key players have addressed the issue of "lyrical art faced with climate challenges" during the seminars organised by the Opéra Comique in collaboration with the Université Paris 8 Vincennes-Saint-Denis and the Institut Universitaire de France.
For details and podcasts: