en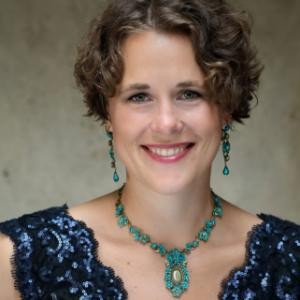 Marianne Beate Kielland est reconnue comme l'une des plus grandes chanteuses d'Europe et est la seule chanteuse norvégienne à avoir été nommée aux Grammy Awards américains dans la catégorie « Meilleur album classique vocal ». La mezzo-soprano polyvalente a commencé sa carrière internationale en tant que membre de l'ensemble du Staatsoper de Hanovre. Depuis lors, elle travaille fréquemment avec des orchestres et des ensembles de premier plan et jouit d'un vaste répertoire de concert allant des œuvres du début du XVIIe siècle aux époques classique, romantique et contemporaine.
En 2021/2022, elle attend avec impatience les concerts avec le Radio Filharmonisch Orkest (Mendelssohn Paulus), l'Orchestre Symphonique Philharmonique de Szczecin (Mahler Das Lied von der Erde), l'Orchestre Symphonique de Stavanger (Hillborg et Berio) et le Royal Liverpool Philharmonic Orchestra (Handel Messiah). En outre, elle interprétera la Messe en si mineur de Bach avec Le Concert des Nations sous la baguette de Jordi Savall. Elle participera à une production de L'Orfeo de Monteverdi (Speranza/Proserpina) à l'Opéra Comique de Paris ainsi qu'à une tournée avec le Freiburger Barockorchester sous la direction de René Jacobs (Caldara).
Elle s'est produite avec de grands orchestres et ensembles, notamment l'Orchestre symphonique d'Anvers, l'Orchestre national de Belgique, l'Orchestre philharmonique de Bergen, l'Orchestre du festival de Budapest, l'Orchestre symphonique de Göteborg, l'Orchestre Gulbenkian, l'Orchestre symphonique d'Islande, la NDR Radiophilharmonie Hannover, l'Orchestre de la radio norvégienne, Oslo Philharmonic, Radio Filharmonisch Orkest, Royal Liverpool Philharmonic Orchestra, Wiener Symphoniker ainsi que l'Akademie für Alte Musik Berlin, Anima Eterna, Concerto Köln, Les Talens Lyriques, Mahler Chamber Orchestra, Moscow Chamber Orchestra, Orchestra of the Eighteenth Century, RIAS Kammerchor et Swedish Chamber Orchestra ; elle a travaillé avec des chefs d'orchestre aussi éminents que Rinaldo Alessandrini, Fabio Biondi, Herbert Blomstedt, Michel Corboz, Thomas Dausgaard, John Fiore, Philippe Herreweghe, Manfred Honeck, René Jacobs, Fabio Luisi, Andrew Manze, Marc Minkowski, Vasily Petrenko, Daniel Reuss, André de Ridder, Jukka-Pekka Saraste, Jordi Savall, Thomas Søndergård et Robin Ticciati.
Marianne Beate Kielland est également très demandée pour des rôles d'opéra baroque, notamment Dido dans Dido and Aeneas de Purcell, Merope dans Oracolo in Messenia de Vivaldi (une vaste tournée avec Europa Galante), Messaggiera et Proserpina dans Orfeo de Monteverdi, Fernando dans La Fede nei tradimenti d'Attilio Ariosti, Apollo dans Terpsichore de Haendel, Ercole dans Il piu bel nome de Caldara, Il Combattimento di Tancredi e Clorinda de Monteverdi et Aronne dans Il Faraone Sommerso de Francesco Nicolò Fago. Elle a également interprété le rôle de Fricka dans Das Rheingold de Wagner.
Kielland a réalisé plus de 50 enregistrements sur CD d'oratorios, d'opéras, de cantates et de chansons de Bach, Haendel, Vivaldi, Caldara, Scarlatti, Beethoven, Schumann, Mahler, Moussorgsky, Martin, Chausson, Korngold, von Suppé, Schönberg, Webern, Berg et Sigurd Islandsmoen.
Elle se produit régulièrement avec le pianiste Nils Anders Mortensen et le duo se produira à la Philharmonie de Cologne en 2021/22. Ils se sont également produits en Norvège, en Allemagne, en Estonie, en Russie et en Finlande. Elle s'est également produite avec des pianistes tels que Leif Ove Andsnes, Pascal Roge, Jean-Efflam Bavouzet, Lise de la Salle et Jos van Immerseel.
2020-2021